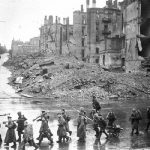 1943 – During World War II, the Soviet Red Army retakes Kiev. Before retreating, the Germans demolish most of the city's antique buildings. During this battle for the liberation of the Ukrainian capital the Germans lost 3 thousand troops, while the Soviets over 25 thousand. The Battle of Kiev is considered one of the bloodiest in the theater of fighting in the East.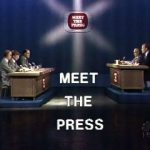 1947 – Meet the Press, the longest running television program in history, makes its debut. Meet the Press is a weekly American news and television interview program broadcast on NBC. It was considered the longest running show in television history, though the current format bears little resemblance to the November 6, 1947 debut episode.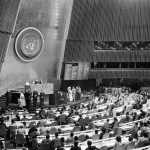 1962 – A resolution condemning South Africa's apartheid policies is adopted by the United Nations General Assembly. At the same time, this resolution calls on all member states of the United Nations to immediately cease military and economic relations with the country.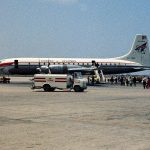 1965 – Cuba and the United States formally agree to build an airline for Cubans wishing to travel to the United States. By 1971, 250,000 Cubans had used the program to emigrate to the United States. Today in the American territory, there are nearly 3 million Cubans who are integrated into American society.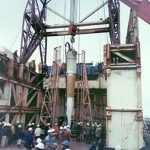 1971 – The United States Atomic Energy Commission tests the largest underground hydrogen bomb, codenamed Cannich. This test would take place at the Amchitka Island nuclear test site in the Aleutian archipelago. The bomb blast would be in the equivalent of 5 megatons.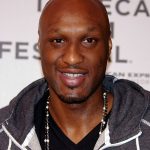 1979 – Born in New York, one of the most famous NBA basketball players, Lamar Odom. Odom, was the Los Angeles Lakers player in the NBA. He won 2 championships in 2009 and 2010 and was named NBA Sixth Man of the Year in 2011. Odom played on the United States national team, winning a bronze medal at the 2004 Olympic Games and a gold medal at the FIBA ​​World Championships in 2010.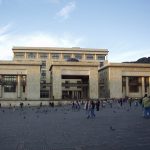 1985 – In Colombia, left-wing guerrillas of the April 19 Movement take control of the Palace of Justice in Bogotá, killing 115 people, 11 of them Supreme Court justices. The hostage-taking took place during the trial of President Belisario Betancur. Hours later, after a military offensive, 25 Colombian Supreme Court justices were left dead.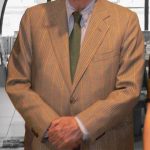 2007 – Well-known Italian journalist and writer Enzo Biagi dies in Milan at the age of 87. Biagi, is considered one of the greatest emblems of Italian journalism of the twentieth century. Active in journalism for six decades and author of about eighty books, Biagi won numerous awards, including the 1979 Saint Vincent Award and the 1985 International Journalism Award.