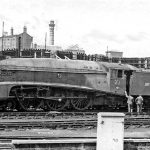 1938 – The world speed record for a steam locomotive is set in England by Mallard, which reaches a speed of 203 km / h. It broke the German record of 1936 (DRG Class 05) at 200 km per hour. The record attempt was made during testing of a new fast-acting brake (Westinghouse "QSA" brake).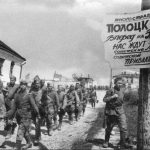 1944 – During World War II, Minsk is liberated from Nazi control by Soviet troops during Operation Bagration. With the end of effective German resistance in Belarus, the Soviet attack continued further towards Lithuania, Poland, and Romania during July and August. This was one of the largest Soviet military operations.
1962 – Born in New York, Tom Cruise. Cruise, is an American actor and producer. He has received various accolades for his work, including three Golden Globe Awards and three Academy Award nominations. With a net worth of $ 570 million, he is one of the highest paid actors in the world. Some of his films are, Eyes Wide Shut, Last Samurai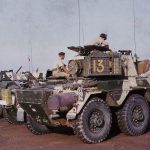 1967 – During the Aden emergency, the Crater Battle takes place in which the British regiment Argyll and the Sutherland Highlanders retake the Crater district after the Arab Police uprising. On November 30, 1967, British forces withdrew from the Arabian Peninsula, and the independent People's Republic of South Yemen was proclaimed.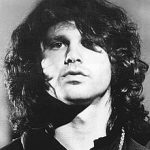 1971 – Jim Morrison dies at the age of 27. Morrison, was an American singer, rocker, who served as the lead vocalist of the rock band The Doors. Because of his personality, poetic lyrics, Morrison is hailed by music critics and fans as one of the most iconic, and influential, characters in rock history.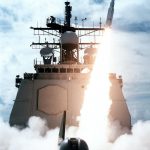 1988 – US Navy warship USS Vincennes fires, and crashes, Iran Air 655 civilian aircraft over the Persian Gulf, killing 290 passengers on board. The incident occurred during the final stages of the Iran-Iraq War, which had lasted for almost eight years. USS Vincennes, at this time was stationed off the Iranian coast.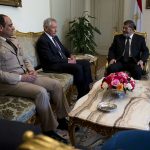 2013 – Egyptian President Mohamed Morsi is ousted by the army after four days of nationwide protests demanding Morsi's resignation, to which he did not respond. The President of the Supreme Constitutional Court of Egypt Adly Mansour has been declared the incumbent President. This coup would cost 1200 dead.