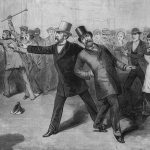 1881 – Charles J. Guiteau fatally shoots and injures US President James Garfield. Garfield died two months later from wound-related infections. In January 1882, Guiteau was sentenced to death for the crime and hanged, five months later. The reasons for his assassination of US President Garfield were that the latter had not hired Guiteau.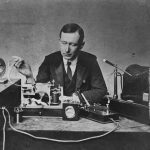 1897 – Italian engineer Guglielmo Marconi receives a patent for the invention of the radio in London. He was an inventor and electrical engineer, known for his work in long-distance radio transmission, the development of Marconi law and a radio telegraph system. Marconi, received the Nobel Prize in Physics together with Karl Brown.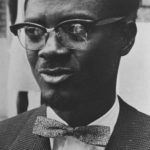 1925 – Patrice Lumumba is born in Kasai. Lumumba, was a Congolese politician and independence leader who served as Congo's first Prime Minister from June to September 1960. Ideologically an African nationalist and pan-Africanist, he led the Congolese National Movement (MNC) party from 1958 to his murder.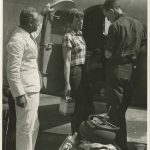 1937 – Amelia Earhart and navigator Fred Noonan are last heard from the Pacific Ocean as they attempt to make the world's first equatorial flight. The traceless disappearance of Earhart and Noonan, is considered one of the greatest mysteries of the twentieth century. No data about them has been found to date.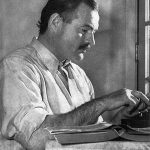 1961 – Ernest Hemingway dies at 61. Hemingway, was an American journalist, novelist, short story writer. His style, which he called the iceberg theory, had a strong influence on 20th-century fiction, as his adventurous manner and his public image brought him admiration from later generations.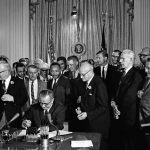 1964 – US President Lyndon B. Johnson signs the 1964 Civil Rights Act to ban public places. The Civil Rights Act of 1964 is a civil law and labor law in the United States that provides for discrimination based on race, color, religion, sex, or national origin.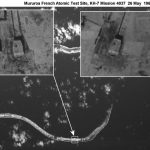 1966 – A military test of the Aldebaran codenamed French Army explodes in Moruroa, their first nuclear test in the Pacific. The atoll was formally established as a nuclear testing site by France on September 21, 1962, when the Direction des Centers d'Expérimentations Nucléaires (DIRCEN) was established to administer nuclear testing.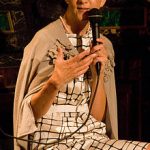 2008 – During the Colombian conflict Ingrid Betancourt, a member of the Colombian House of Representatives, is released from captivity after being held hostage for six and a half years by the FARC. The rescue operation, dubbed Operation Jaque, rescued Betancourt along with 14 other hostages (three U.S. citizens and 11 Colombian police and soldiers).